Pictures By : Marvin Ferrao
Kuwait Canara Welfare Association (KCWA) held its General Body Meeting on Friday, 30 August 2019 in Indian Public School, Salmiya.The meeting commenced at 6:45 pm with the opening prayer lead by Anil Fernandes.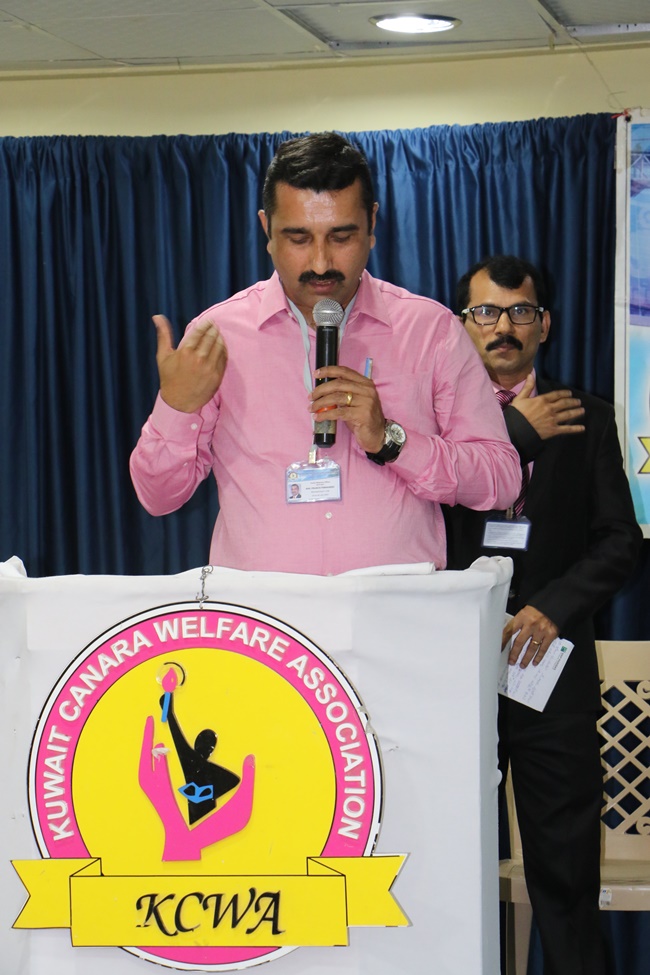 President Maria Rinna D Souza heartily welcomed the gathering and expressed her gratitude towards all the members for their support, love and encouragement.
Fr. Dominic Sequeira, Sdb Parish Priest of St. Therese of Child Jesus Church, Salmiya was present and rendered his spiritual message in preparation for Monthi Fest.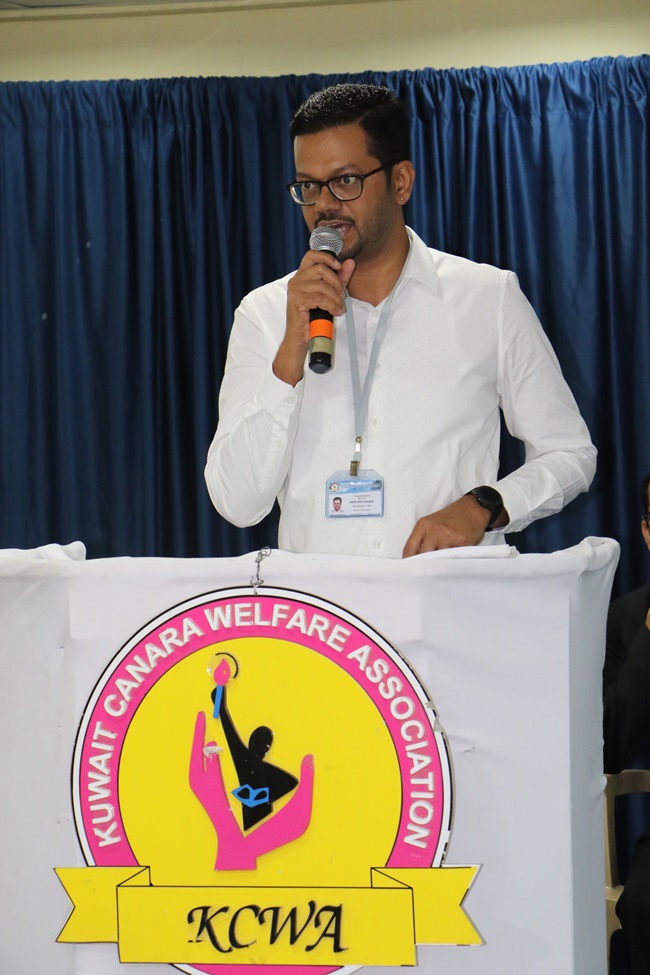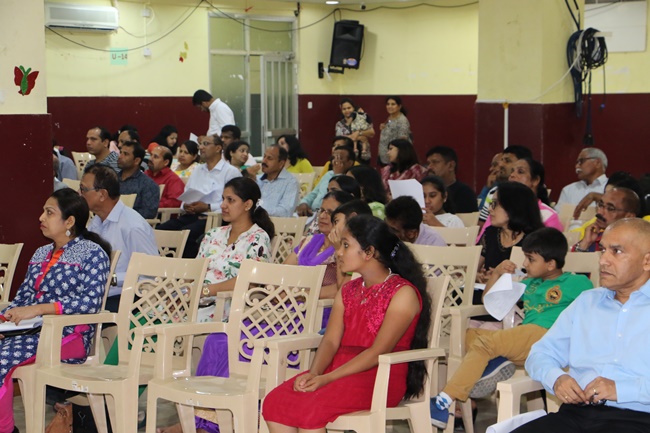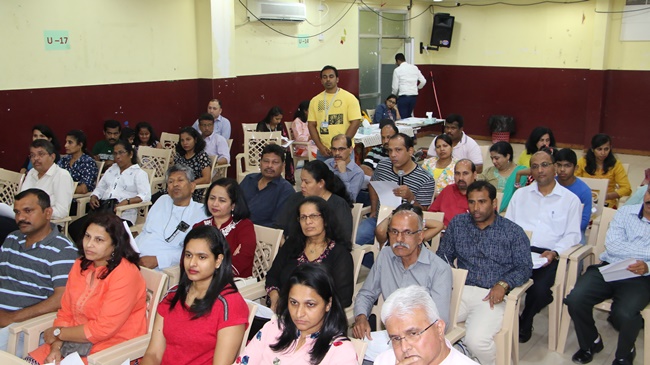 Various Reports were presented and appreciated by all. Deepak Andrade presented Minutes of last GBM and Sunitha Dsilva presented the Activity Report. Finance, Membership and Education Fund Reports were presented by Arun Jossy D Souza, Jinella Rodrigues and Anil Fernandes respectively. KCWA website and Facebook updates were presented by Allan D Souza. Cultural & Sports activity updates were presented by Harrison Monteiro and Royce Fernandes respectively.
Travelogue Contest 2019 prizes were awarded by Fr.Noel D'Almeida to the following winners:
Photo Essay:

First Place : Tianna D Souza Child of KCWA Member ROSARIO VINCENT D'SOUZA # 2190
Second Place: Crystal Pinto Child of KCWA Member MICHAEL PINTO # 1901
Vlog:
First Place : Reiner Rego Child of REENA WILMA PEREIRA # 2442
Second Place: Auriel Pinto Child of LAVINA SAVITHA D'SOUZA # 1459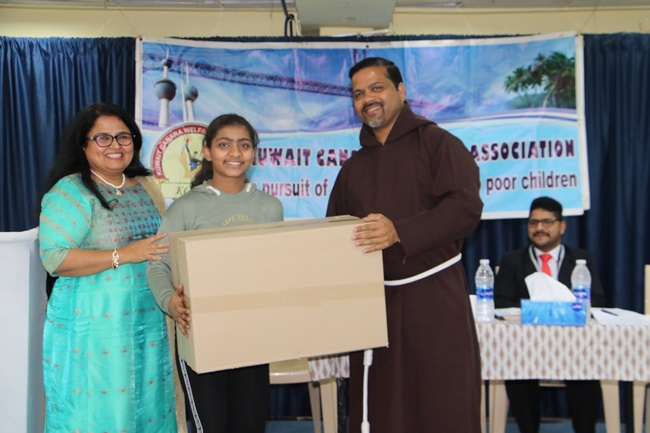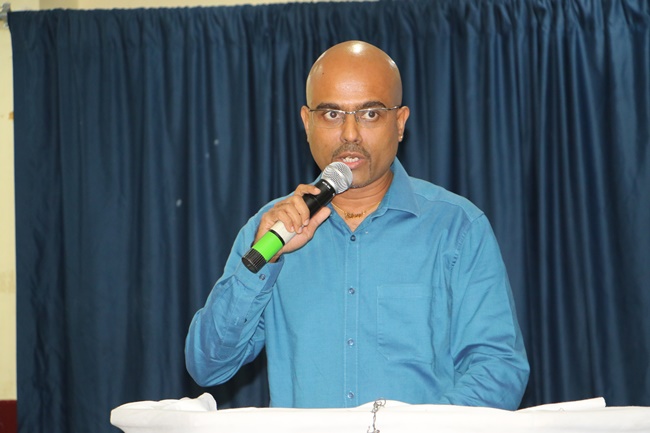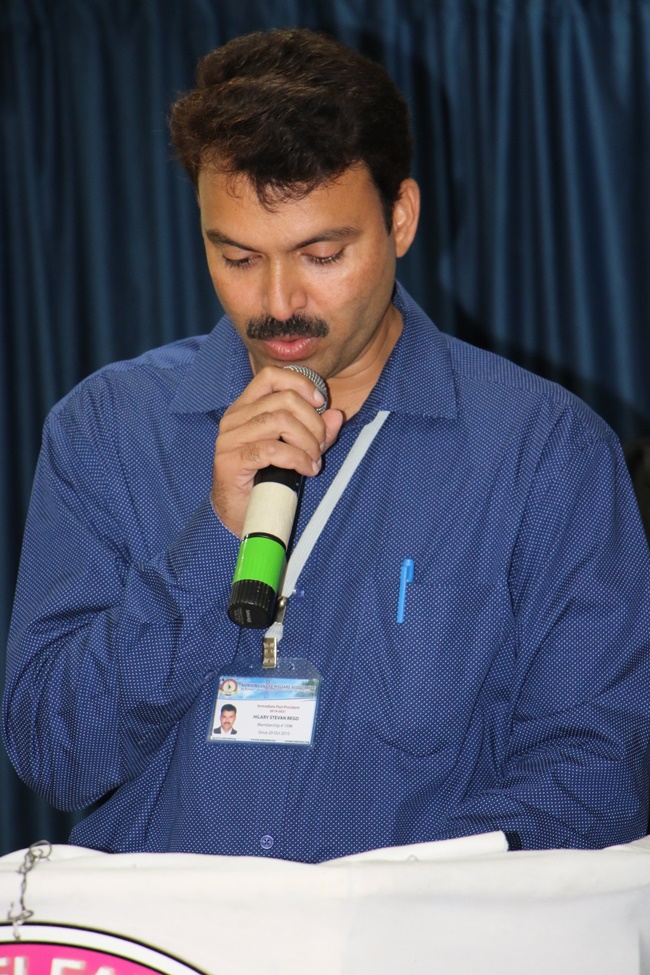 Victoria D Souza conducted the Lucky Draw for the members present at the venue. Albert Crasta # 1814 emerged as the Lucky Winner. Spiritual Director Rev. Fr. Noel D' Almeida OFM Cap applauded the charity works of KCWA. Hilary Stevan Rego proposed the vote of thanks followed by closing prayer. Vice President, Michael Pinto was the moderator. Marwin Ferrao captured the event through his skills in photography. Projector was provided by Alban D Souza and Allan D Souza facilitated power point presentation. Sound system was provided by Anand D Souza and managed by Harrison Monteiro. Dinner was served by Family Bakers Salmiya. Around 110 members and their families were present.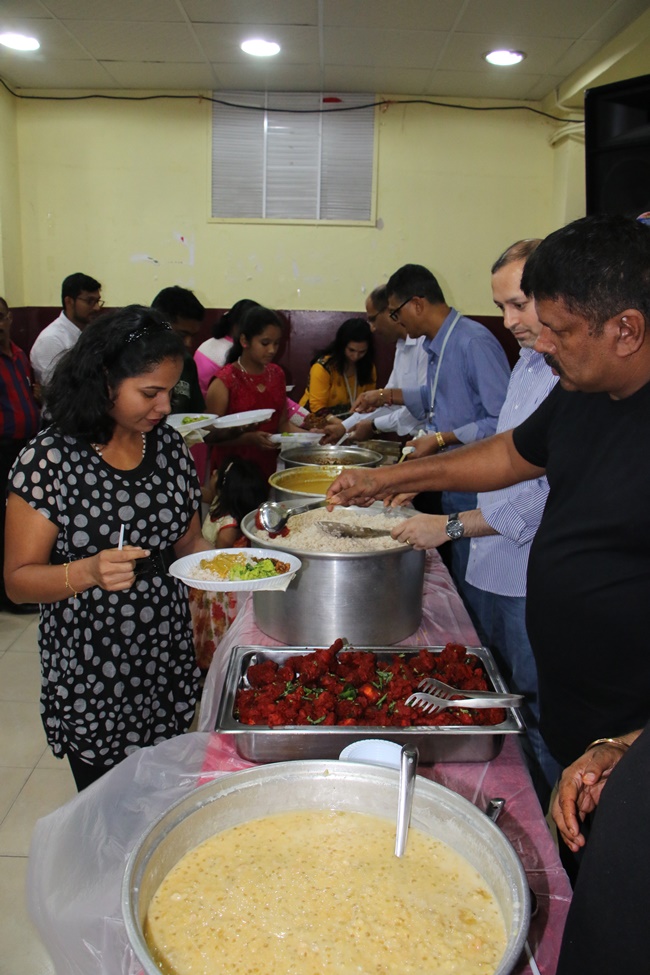 KCWA Managing committee would like to express their sincere gratitude to members for attending the GBM in large numbers and for expressing their valuable thoughts and suggestions. We also thank the management of IPS School, Salmiya for providing the auditorium.