Pictures by: Ivan & Alban D'Souza
Kuwait Canara Welfare Association (KCWA) held its annual Family Picnic on Friday 18 October 2019 at Mishref Garden. Fun filled day started by invoking God's blessings through prayer, led by Ms. Flevia D Mello. The pleasant weather conditions in Kuwait drew people in large numbers for this KCWA family event.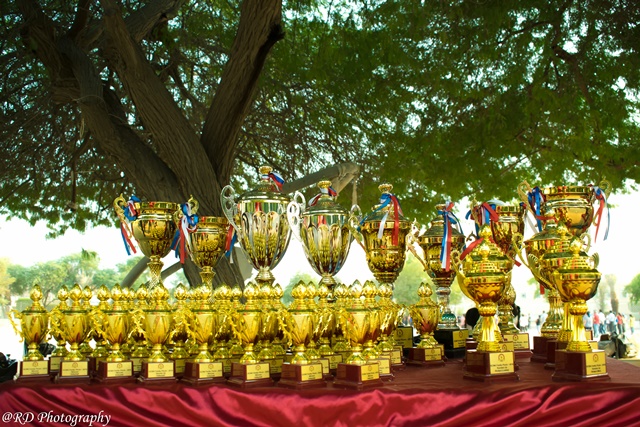 The picnic was open to all Mangalorean Catholics residing in Kuwait. Over 600 people gathered at Mishref garden to spend the day with the community. President Ms. Maria Rinna D Souza gave a warm welcome to the gathering and requested to enjoy the day with the spirit of Oneness.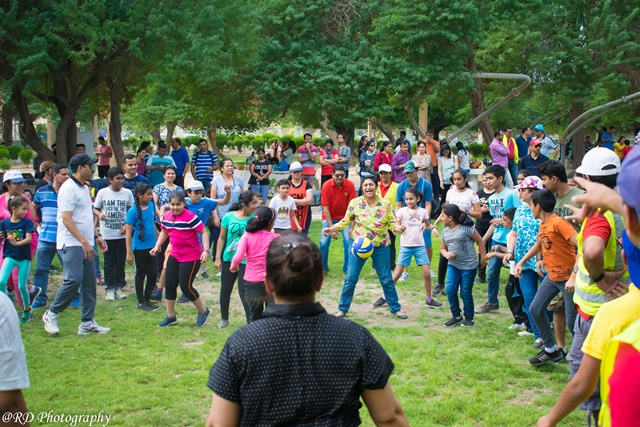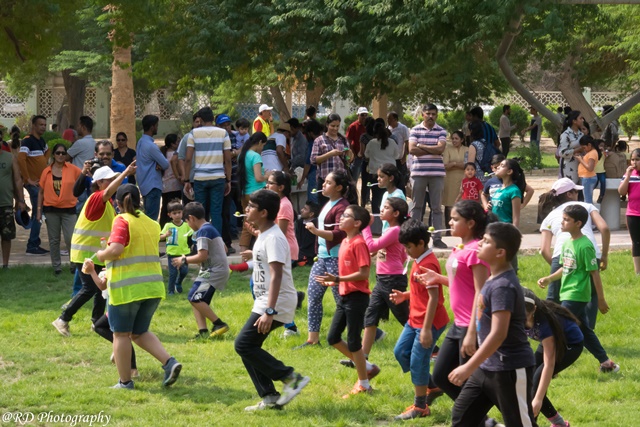 The inaugural game was for Managing Committee Members. "Dog & the Bone" played by equal number of male & female committee members and geared the crowd. Various fun games like "Dodge Ball" and "Breaking the Pot" were held for all age groups. Kids of age group 0-6 years enjoyed games like "Bombing the City" and "Passing through the Ring". Children of age group 7-9 had "Picking Green Piece", "Unwrapping the Candies" & "Frog Race" while 10-12 age group had "3 Leg Race", "Lemon in Spoon Race" "Single Wicket Cricket" & "Sponge in the Bucket". Ladies had a "Longest Tail" game and even senior citizens enjoyed by playing "Calling Surnames" & "Go Fish". The day long fun-filled event comprised of sporting activities, games, entertainment and prizes galore, thoroughly enjoyed by adults and children alike. Housie-Housie game had large number of participants and had multiple winners.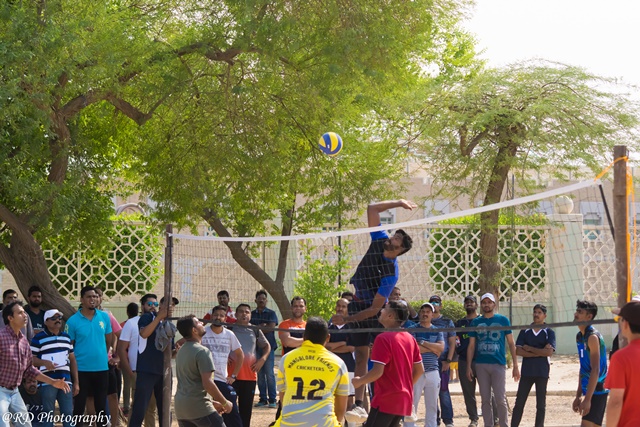 Other sports event like Volleyball for men, throw ball for women, shot put, tug of war for men and women were the highlights of the day and events were coordinated by Sports Secretary: Royce Jaison Fernandes along with Naveen Mascarenhas, Arun Jossy D Souza, Vineetha D Souza, Hilary Stevan Rego and Arun Roshan D Souza. For the first-time sports event Football attracted lots of young crowd and it was coordinated by Ronson Saldanha and Clifford Fernandes.

The Winners of the sports event were as follows:
Men & Women Individual and Group Games:
Football:
Winners: Team Kudla FC
Runners up: Team Demons FC
Volleyball:
Winners: Team MFC
Runners up: Salmiya Garden Friends
Throw ball:
Winners: Team Bichhoo
Runners up: Team Pirates
Shot put Men:
Winner: Naveen Mascarenhas
Runners Up: Blaze Crasta
Shot put women:
Winner: Suzan D Souza
Runners up: Rosita Fernandes
Tug of war Men:
Winners: Team Scorpions
Runners Up: Team Demons
Tug of war Women:
Winners: Team Unity
Runners up: Team Chelsa
Breaking the pot: Roshan D Souza & Dimple D Souza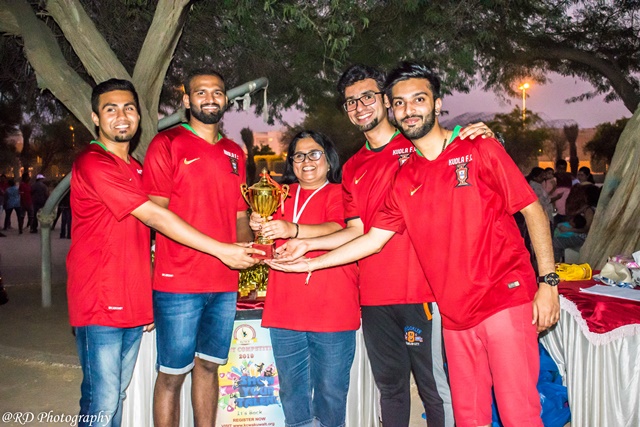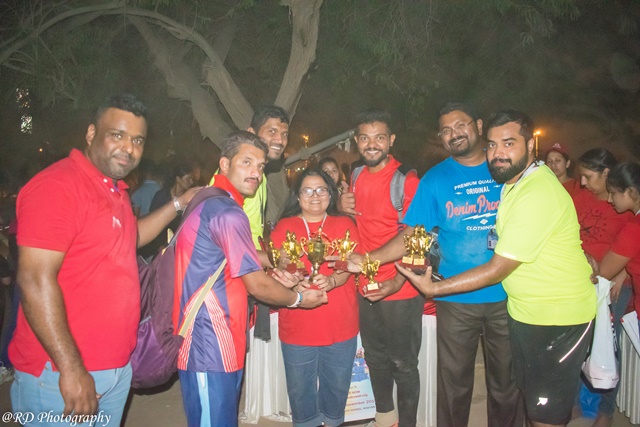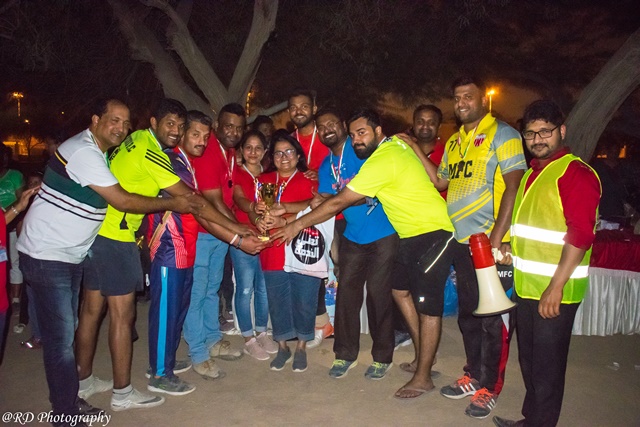 Announcements throughout the day were done by Anil Fernandes & Alwyn Noronha. Ivan D Souza and Alban Dsouza captured the special moments throughout the day. Everyone enjoyed Delicious breakfast and lunch served by Ruchik Restaurants. Winners of various games and sports conducted during the day, received Trophies/Prizes from President Maria Rinna D Souza & Sports Secretary Royce Jaison Fernandes.
The entire event was well coordinated by Royce Jaison Fernandes, Jeneviv Dsouza & Ronson Saldanha along with Managing Committee members and Volunteers. Opening ceremony was compered by Jeneviv D Souza and prize distribution ceremony was compered by Deepak Andrade. As usual we had couple of sponsors for the picnic. Trophies sponsored by Mr. Sharan Noronha, Anwil Andrio Roche, Qhuinn Lenore Lewis & Medals sponsored by Mr. Rony D' Sa. We thank all sponsors and well-wishers for their generous contribution and continued support.
KCWA family picnic was fascinated with lots of fun filled activities to entertain actively participating enthusiastic Mangaloreans.