KCWA General Body Meeting
Pics by: Alban D'Souza
KCWA held its General Body Meeting on Friday, 24th February in Indian Community School auditorium, Amman Branch, Salmiya. The meeting commenced at 6:30 pm with the opening prayer lead by Linette D'Souza. President Albert Praveen Menezes heartily welcomed the gathering and expressed his gratitude towards all the members for their support, love and encouragement.
Various Reports were presented and appreciated by all. Deepak Andrade presented Minutes of last GBM and activity report. Finance, Membership and educational fund reports were presented by Steevan Misquith, Vijay D'Souza and Anil Fernandes respectively. KCWA website and Facebook updates were presented by Rajesh Aranha. Sports activity updates were presented by Naveen Mascarenhas. Lucky draw was held for the members present at the venue. Alban D'Souza emerged as the lucky winner. KCWA Spiritual director, Fr. Noel D'Almeida, lauded the works and achievements of KCWA.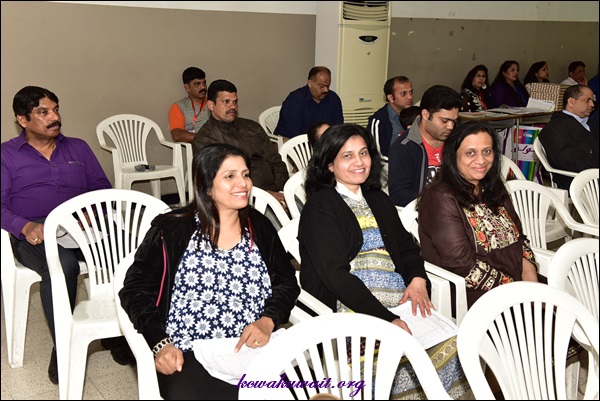 KCWA Managing Committee Elections for the term 2017-2019 are due in the month of March. Henry Castelino, Lydia Misquith along with President Albert Praveen Menezes were chosen as the members of Election Commission. Anil Fernandes briefed the gathering about the election procedures and requested talented members to join the Managing Committee and to take KCWA to greater heights. The elections for various posts in Managing Committee shall be held on 24th March at 6pm in ICSK, Amman, Salmiya.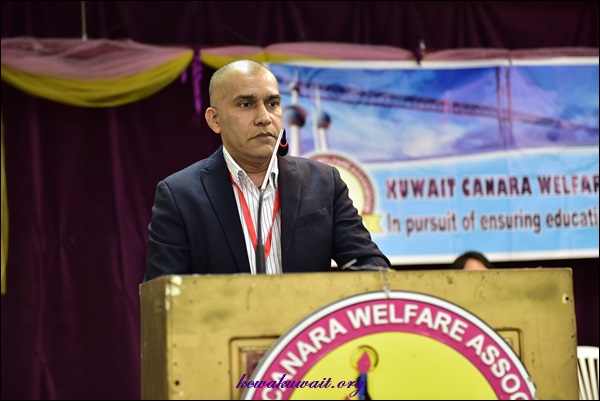 Steven Rego introduced Henry D'Silva Surathkal who is in Kuwait to promote Konkani film 'Nashibacho Khell' which will be screened at American International School, Maidan Hawally on 26th February. Henry D'Silva spoke on the occasion and thanked KCWA for the opportunity given to him and requested all to support the film.
Naveen Mascarenhas proposed vote of thanks followed by closing prayer. Vice President Freya Saldanha was the moderator. Alban D'Souza captured the event through his skills in photography. Rajesh Aranha facilitated power point presentation. Sound system was provided by Anand D'souza. Dinner was served by M&M confectionary & Caterers. Around 100 members and their families were present.